Episodes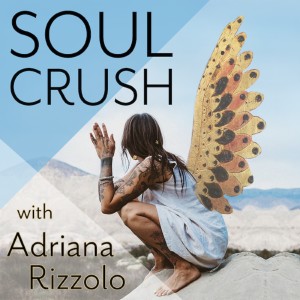 Sunday Sep 06, 2020
Sunday Sep 06, 2020
Join us this week with astrologer and poet, Heidi Rose Robbins, as she visits the Soul Crush podcast once again to discuss and explore the realm of the soul's purpose with Adriana Rizzolo.
In this episode Heidi and Adriana discuss:
How astrology can underline and pinpoint what each of our soul's purpose + habitual patterns in this life are.
How to be generous in our services in our soul's purpose AND also generous to ourselves within the moon-patterned moments.
What we can discover in our rising sign + moon position in our birth charts, and how to use this to the fullest advantage of self-information for our plans in life.
Learning tools and articulation of how to express the energy of our birth charts and discovery of our innate talents. 
Developing a sense of humor in the reflection of our "moon-to-the-rising sign patterns" and continued cycles that may seem to hinder our destination in life. 
Being kind and soft to ourselves and others. 
Heidi Rose Robbins will be a guest teacher in the next Wounded Healer Training: Sexuality, Service, Self-Love + The Stars.
Staring September 22nd.
In this 8-week series we will be journeying down through the chakra system to move from Spirit and then embracing our intuitive nature.  That we may solidify our service in this world.
We will learn healing practices with guest teachers in Tantra, Esoteric Astrology, third-eye intuition, sound healing, and more throughout this course. 
For more information, visit www.theloverecovery.com in our store, or you can follow Adriana via IG: @artofloving
For more information of Heidi's offerings, please visit her website at: www.heidirose.com