Episodes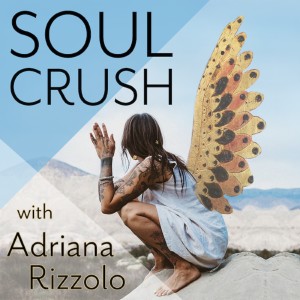 Sunday Sep 13, 2020
Sunday Sep 13, 2020
Join us this week with death doula, Matthew Dwyer, as he and Adriana talk about death and grief, and how Matthew's journey took him on the path as a death doula. 
Things that are brought up in this conversation:
Exploring grief and our fear of death on the spiritual path of healing and awakening to living more fully.
Why we would welcome our own relationship to death and dying and how it can help us find more meaning in life and challenging times.
How to use our own suffering or grief to be able to sit with someone else's in our work with people.
Meditation and guidance for connecting to the ALIVENESS we find in the TRUTH of the natural cycles of our being.
Matthew Dwyer will be a guest teacher in the next Wounded Healer Training: Sexuality, Service, Self-Love + The Stars.
Starting September 22nd.
In this 8-week series we will be journeying down through the chakra system to move from Spirit and then embracing our intuitive nature.  That we may solidify our service in this world.
We will learn healing practices with guest teachers in Tantra, Esoteric Astrology, third-eye intuition, sound healing, and more throughout this course. 
For more information, visit www.theloverecovery.com in our store, or you can follow Adriana via IG: @artofloving
For more information of Matthew's offerings, please visit his website at: https://madhumatt.com/