Episodes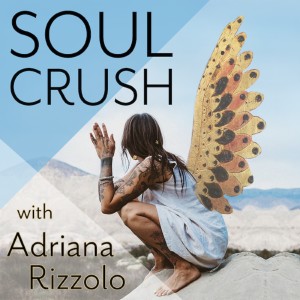 Sunday Sep 20, 2020
Sunday Sep 20, 2020
Join us this week with embodiment and social justice healers, Reuben + Nyasha from the Ascension Seed and Adriana as they talk about the Ascension Seed's recent work of Racism: Reveal to Heal (ending for this 2020 year...but more from them soon to come!) and why NOW is still the time to continue standing up and speaking up about racism, social separation, and white supremacy.
Things that are brought up in this conversation:
Bravely facing the hard conversations and asking the questions of why we have allowed silence, passiveness, ignorance and avoidance into our lives & how these barriers are holding us back.
Learning how to open our eyes, minds, hearts, and voices to allow truth to be the pathway into creating our real purpose in life.
Two embodiment practices (for opening and closing the conversation) to ground + set an intention of social justice and truth for all ready to receive.
Our core connection between us all; the multi-dimensions of this and how to show up better in our "now" reality.
Learning how to let go of who you "think you are" to allow spirit and energy to guide you into who you need to become.
Listen in to learn more about the Ascension Seed, their offerings and you can find out more from them by following them on IG: @theascensionseed
_______________________________________________________
LAST CALL!!!! (ONLY A FEW SPOTS LEFT!)
Wounded Healer Training: Sexuality, Service, Self-Love + The Stars.
Starting September 22nd.
In this 8-week series we will be journeying down through the chakra system to move from Spirit and then embracing our intuitive nature.  That we may solidify our service in this world.
We will learn healing practices with guest teachers in Tantra, Esoteric Astrology, third-eye intuition, sound healing, and more throughout this course. 
For more information, visit www.theloverecovery.com in our store, or you can follow Adriana via IG: @artofloving