Episodes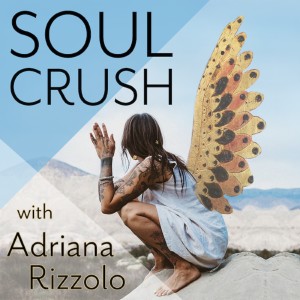 Sunday Sep 27, 2020
Sunday Sep 27, 2020
Join us this week with artivist (artist/activist) Angel Del Sol. 
In this episode, Angela and Adriana Rizzolo unpack climate crisis, queerness, the Wounded Healer, social change and how art can be a way of bringing to light what has been denied and the true heart of spirituality.
Things that are brought up in this conversation:
How the act of service can bring us to a truer sense of who we actually are-in purpose, spirituality + passion.
Angela's journey of discovering how to create cultural bridges as a Latina, Columbia-born immigrant in the U.S.
How art has become an form of activism: a way to remind and wake-up our communities to what is truly going on within our systems of government and societies.  That ART can be a way of speaking up and out!
Ways we can connect to our ancestral pain.  To sit in this and then move from that awareness towards micro & macro healing towards joy. 
Listen in to find how you can find connection of your values in politics, nature, sexuality, and the relationships you are building around yourself.
To find out more about Angela and her offerings please follower her on IG: @angeladelsol
And over at her website:  www.angeladelsol.com
For more information about what the Wounded Healer Training is, visit
www.theloverecovery.com
to be updated on our next round of sessions, or you can follow Adriana via IG:
@artofloving