Episodes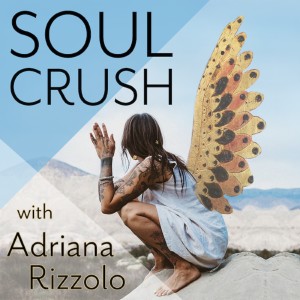 Monday Oct 12, 2020
Monday Oct 12, 2020
Join along with Soul Crush this week in sitting down with poetess and artist, Faith Shakti Heyliger.
Faith is a Harlem-born poetess that was able to take her childhood of growing up in an ashram-community and navigate how the world treated her when this lifestyle wasn't accepted.
In being given the name of the goddess Shakti, Faith has taken her life to explore and live the duality of what it means to be divine and human; and Faith shares this through her performative arts and poems that she curates. 
Adriana and Faith discuss the power of performing, how chanting and meditation plays a role in our ability to express ourselves more freely, and ways to support one another as artists and sensitive souls who FEEL IT ALL.
Things that are brought up in this conversation:
Duality of being Human & Divine.
Who is Shakti?
"Fear is fuel"; learning how to harness fear's power to discover ourselves fully.
How the creative process can be such medicine in today's world.
Ways that performative arts can give space for us to explore the shadow sides of us that we may normally be scared to face.
Physical embodiment when it comes to writing, art, and other forms of the creative process. 
To find out more about Faith's work, her story, and her book "The Love Letter", you can visit her website at: 
https://www.immortalmadness.com/
To follow Faith's art and readings, check out her Instagram: @rawfsh 
To follow more of Adriana's offerings and to join her upcoming events and workshops you can follow her at: https://www.instagram.com/artofloving/
Or over at her website: https://www.theloverecovery.com/